_____________________________________________

CALL CENTER PRODUCTS & SERVICES
_____________________________________________


Certified Call Center Program
For call centers seeking to distinguish themselves in this highly competitive market, the J.D. Power and Associates Certified Call Center Program sends a clear and unequivocal message that your call center is process-oriented, professionally managed, and focused on providing the highest levels of customer satisfaction.

The Certified Call Center Program allows companies to identify and focus on critical areas of customer satisfaction by utilizing best practices that are aligned with customer needs. The program also provides an advantage for call centers in marketing and promoting their efforts to improve customer satisfaction, thereby attracting more clients, retaining more
clients and maintaining pricing power for demonstrated superior service. Eligible call centers undergo a detailed audit and are measured for effectiveness against
118 leading practices across the call center operations and support functions that drive an outstanding customer experience.
_____________________________________________


IVR Assessment
The IVR Assessment helps you understand how your IVR system is performing, areas in which it can be improved or enhanced, and how it performs versus your competitor's. Using our specially developed framework for collecting and analyzing IVR data across industries, we are able to provide an in-depth understanding of your IVR system's performance compared to industry and national averages found within J.D. Power's syndicated studies. Findings from the assessment will allow you to clearly understand the current state of your IVR system and compare yourself against top performers.
_____________________________________________


Benchmarking Toolkit
The Benchmarking Toolkit helps companies understand the standards for call center excellence and the practices they can implement to help them achieve service excellence and high customer satisfaction. Additionally, the full Benchmarking Toolkit purchase
price can be applied toward J.D. Power's Operational Performance Assessment, Call Center Assessment, and the Certified Call Center Program within 60 days of purchase. For companies that want to improve, or get the details behind the Certified Call Center
Program, the Benchmarking Toolkit is an excellent first step.
_____________________________________________


To learn more about J.D. Power's contact center products and services,
contact Julia Levy.


Kim Kasin
Director, Retirement & Benefits Contact Center
Institutional Retirement, Philanthropy & Investments
Bank of America/Merrill Lynch
____________________________________________


Interview Date: May 25, 2011
Interview Topic: IVR


J.D. Power Certified Call Center Program Participant for 8 years (2004-2011)


INTRODUCTION

J.D. Power and Associates works with many distinguished companies that boast particular strengths within the industries they serve. Given the current interest from Call Center managers in those companies that excel at satisfying their customers through IVR use, we sought advice from an expert. We asked Kim Kasin from Bank of America Merrill Lynch to give us insight into how her organization excels through IVR use, in spite of the challenges she faces managing 300+ associates working in contact centers that service over four million participants in Integrated Benefit and Equity Award Plans.





INTERVIEW

What technology do you use?

We use Tellme®, a Microsoft application.


What benefits does it provide?
We, along with all of our Global Wealth Management Contact Centers, have been using it for awhile now. It is state of the art technology and has many benefits; it's available to participants (virtually) 24/7, it has transactional capabilities, it contains investment/market/account information, it has transactional capabilities, and we can load participant targeted messages as it's easily programmable. We get economies of scale within the organization, and it's linked into our other systems.


Any downside?
We're currently exploring additional capabilities, such as better speech analytics, that we might be able to use. We feel we're not using the full breadth of the offerings provided by Tellme®.

Where is the opt-out to speak to a representative?
In a couple of areas within the menus. At any time a caller can opt out to an agent. If they are experiencing difficulty, they have an option to connect to an agent. The IVR is set up to encourage use of the voice response system.

Do you have different options based on a callers' previous calling history?

We don't have that now, but we are looking into adding it.

Do you use voice recognition or touch tone for IVR selections?

We use both- it's technology driven. All clients use it and have a choice to use either throughout the application.

Where do callers abandon most within the IVR?

We lose most callers in the authentication process, specifically during the personal identification number (PIN) entry process.

How does your choice of technology affect your staffing requirements?

Technology itself doesn't affect staffing requirements, other than
helping to analyze data; i.e. number of calls going through the IVR vs. through an agent. It can however answer some questions for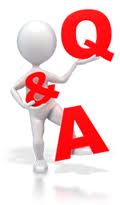 participants. For example, if we are working on getting a check issued or paperwork completed for them, we will announce that up front on the IVR. This can help eliminate their need to speak to an agent.

Do you have any other key points that you'd like to make about your IVR?
It's a continuous improvement process for us as we're always looking to enhance our service. We aim to focus on IVR enhancements in 2011 and 2012.


Go back to the LinkedIn group to discuss this topic >>